Red Sox Round Up - August 2018 Events!
It cannot possibly almost be August. I have no idea how this is even possible. There should really be a slow motion button for summer, really, that should be a thing. The 2018 Boston Red Sox offers a slue of super exciting fun family events each and every year, and I have to say, they seem to get better and better! I am so honored to have the ability to get the low down on these events happening at Fenway Park and share them with you all!
Check out the exciting August events that Fenway Park and the Boston Red Sox has to offer! One of them in particular is my absolute favorite. Keep reading to find out...
August 12, 2018 - Out of the Park | Boston Common
On August 12 on the Boston Common the Highland Street Foundation, the City of Boston, L.L. Bean and the Boston Red Sox will host the fifth annual "Out of the Park". This event is a free, family-oriented event that brings the Fenway Park experience to the community. How cool is that!? "Out of the Park" will feature a live viewing of the 1:05pm Red Sox-Orioles game, complementary food and kids and family activities. For more information on The "Out of the Park" event click here.
August 14, 2018 - Movie Night | Fenway Park | Jurassic Park
On August 14th, Fenway Park will screen the original Jurassic Park to celebrate the movie's 25th anniversary. Wow do I feel old. Let me just tell you this is by far one of my favorite events at Fenway Park. I attended last year, check out my blog post recapping the event here. It is a night for all ages, and even a super fun date night! Tickets for "Movie Night at Fenway Park", presented by Fandango, are available now. Movie night attendees will be invited to walk the warning track from 6:45pm to 7:45pm, weather and field permitting of course. Concessions will be available. You HAVE to attend this event. Tickets are $10 for adults and $5 for children 12 and under. That is cheaper than the real movies, and I am telling you this is an AWESOME experience. To purchase tickets for Movie Night at Fenway here.
August 18, 2018 - ft. City Rivals
August 19, 2018 - ft. Dalton & The Sheriffs
Fenway Rooftop Sessions
The Fenway Rooftop Sessions, presented by Vineyard vines is a new and unique way to enjoy the game. With scheduled dates throughout the season, tickets include a pregame performance from a local Boston band, plus tickets to the game. For more information on Fenway Rooftop Sessions click here.
August 20, 2018 - Peanuts Night
On August 20th, the Red Sox will celebrate one of the most popular comic strips of all-times, "Peanuts", with the annual Peanuts Night. Peanuts Night tickets include a limited edition bobblehead of Snoopy in a Red Sox uniform! For more information on Peanuts Night at Fenway Park click here.
August 21, 2018 - Game of Thrones Night
The Red Sox will celebrate the Emmy and Golden Globe winning series, Game of Thrones on Augst 21st. Game of Thrones Night tickets include a Red Sox 'K' Slayer Chris Sale bobblehead, a chance to sit on the Dragonstone Throne, and the opportunity to see the Map Table of Westeros. For more information on Game of Thrones night click here.
August 23, 2018 - #SoxPromos - Kids Run the Bases and Wally & Tessie Headphones | Fenway Park
Kids in attendance 14 and under will receive a pair of Wally & Tessie Headphones, um HOW COOL! After the game, kids will have the opportunity to run the bases at Fenway Park. For more information on this event click here.
August 28, 2018 - New Release: Sherrilyn Kenyon Stygian
Sherrilyn Kenyon will release Stygian the 29th installation of her #1 New York Times bestselling series Dark-Hunters boasting a paranormal blend of tortured heroes, strong heroes, historical mythology, hear-touching moments, and steamy love scenes. https://www.sherrilynkenyon.com/book/stygian/
August 29, 2018 - #SoxPromos - Puzzle Cube | Fenway Park
The first 10,000 fans at Fenway Park will receive a Red Sox Puzzle Cube. For more information on Puzzle Cube night at Fenway Park click here.
For a complete list of all the Boston Red Sox game-day events click here!
I hope you are all as excited as I am to not only savor every second of summer but to also enjoy the 2018 Boston Red Sox season! Play ball!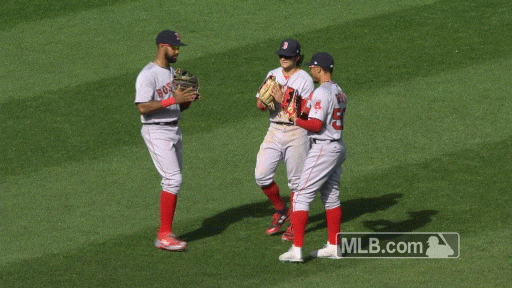 #Baseball #RedSox #BostonRedSox #FenwayPark #FamilyEvents #Wally #StarWars #PJMasks #Bobblehead #SOXPROMOS #Elevate #ElevateCommunications