The Hanover Theatre Presents Finding Neverland
This post is hosted. I have received tickets in exchange for this post. All opinions are my own.
Do you ever wish you could be a kid again? Seriously. I do, I know I am not the only one. Adult-ing is hard, if only flying off to Neverland was a reality. Fortunately for you, I am giving you a chance to make it a reality, by having a chance to win tickets to my latest giveaway. I have partnered with The Hanover Theatre and Conservatory for the Performing Arts to giveaway a family 4 pack of tickets to the upcoming performance Finding Neverland! Now sprinkle some pixie dust and enter my giveaway below!
Directed by Visonary Tony winner Diane Paulus and based on the critically acclaimed Academy Award winning film, Finding Neverland, the classic story of Peter Pan, will be at the Hanover Theatre in Worcester, Ma! The magic of Barrie's classic tale soars to life in this heartwarming theatrical performance. Finding Neverland is "far and away the best music of the year!" (NPR). With a sprinkle of pixie dust and a lot of faith, Barrie takes this monumental leap, leaving his old world behind for Neverland, where nothing is impossible and the wonder of childhood lasts forever!
Enter the Giveaway

here

.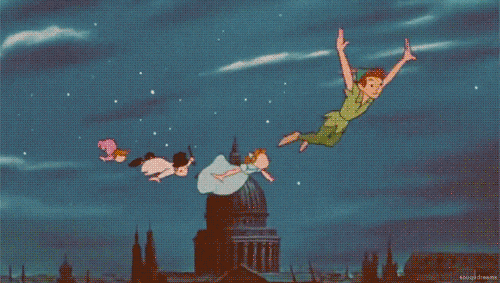 Finding Neverland
Where:
The Hanover Theatre and Conservatory for the Performing Arts
2 Southbridge Street
Worcester, MA 01608
When:
January 2, 2018 - January 6, 2018
1/02 7:30pm
1/3 7:30pm
1/4 8:00pm
1/5 2:00pm
1/5 8:00pm
1/6 1:00pm
The show is 2 hours, including one 15-minute intermission.
Appropriate for all ages.
The classic Peter Pan performance captures the struggles to find inspiration when playwright J.M. Barrie meets four young brothers and their beautiful widowed mother. Spellbound by the boys' enchanting make-believe adventures, he sets out to write a play that will astound London theatergoers.
Tickets for the Finding Neverland performance range in price from $44, $59, $69 and $79 depending on seat location. Discounts are available for members and groups of 10 or more.
Purchase show tickets

here

.
For more information contact the box office at 877.571.SHOW (7469).
#HanoverTheatreandConservatoryforthePerformin #HanoverTheatre #Theresnopalcelikehome #Worcester #Massachusetts #Orchestra #peterpan #findingneverland #neverland #pixiedust #tinkerbell